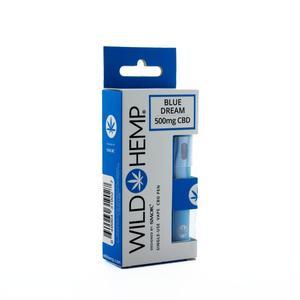 Wild Hemp CBD Disposable
The Luna Vape Pen uses 500mg of CBD per Vaporizer. Each Vaporizer is filled with quality CBD Hemp extract. All of our hemps is 100% American grown. The Luna Pen comes in five unique flavors including Rainbow Drops and Pineapple Express and each one packs a huge flavorful punch.
WILD HEMP VAPE PEN DESIGNED BY SMOK
Smok is the world's leading vaporizer brand and continues to innovate within the e-cigarette world. Since 2010, they have dedicated themselves to innovating new and exciting vaping experiences for their customers. Today, Smok products are enjoyed by over 80 million satisfied customers worldwide.